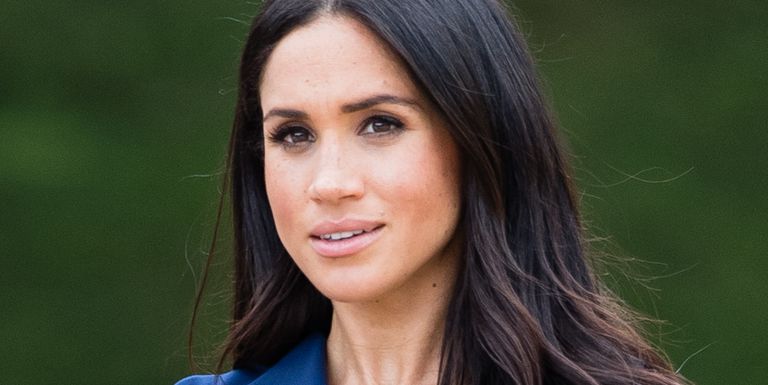 On Friday night, Buckingham Palace did something unprecedented: it commented on a false The Sun story running about Kate apparently "slapping down" Meghan Markle. "This never happened," the Palace said. Hours before, Vanity Fair reported that Meghan believed that the "British press is out to get her." And the British tabloids did not let up this weekend. Multiple new unflattering stories were released in The Sun, The Mail on Sunday, The Mirror, and other outlets. The Mail on Sunday, which ran several of these new items about Meghan, even reported that Harry is trying to "hunt down" who's leaking stories to the press.
But past reporting disputes many of these new claims. Here, a round up of the tabloids' headlines alongside the previous reports that contradict them.
Prince William and Kate Middleton apparently thought Meghan Markle and Prince Harry moved too fast, the Mail on Sunday is claiming.
One of William's "closest friends" told the outlet that William in particular voiced his concerns about Meghan not being a "suitable" bride, and the Queen and Harry learned of them. "The problem is that the Cambridges felt things had moved very quickly between Harry and Meghan," the source said. "Wills particularly was worried and felt close enough to Harry to voice his thoughts."
Reports from Us Weekly and Grazia UK contradict this though. William and Kate were said to have welcomed Meghan "with open arms" when they learned how serious Harry was about her, a source told Us. Katie Nicholl told Grazia that Harry even sought Kate's approval before proposing to Meghan. "Harry and Kate are very close, she's been like a mentor to him and he wanted her seal of approval," Nicholl said. "Kate is different to Meghan in many ways, but she has made great strides to help Meghan settle in."
Kate allegedly had teas with Meghan where she tried to advise Meghan on the Royal family's rules, and Meghan did not take them well, the Mail on Sunday added.
Kate feared Harry was "changing" because of Meghan, also. "She and Harry have always had a very close relationship, but she said things were different," a source said. "Meghan's a strong character and so is Kate, so it doesn't surprise me there have been clashes."
Reports last week from multiple British reporters last week have made it clear that while Kate and Meghan are different people, they aren't having constant clashes. "Kate and Meghan are very different people and they don't have a lot in common but they have made an effort to get along," one source told Vanity Fair's Katie Nicholl.. "Any issues are between the brothers." And back in March, Entertainment Tonight made it clear that Meghan was grateful for Kate's advice. "Meghan has also been leaning on Kate for advice as she joins the Royal family," a source told the outlet.
There was apparently a "ghastly row" between the two couples during Christmas last year, the Mail on Sunday is reporting.
A senior royal aide told the outlet that Meghan was supposedly "downright rude" when she had arrived, and Kate quietly told her off. The Duke and Duchess of Cambridge had invited the couple to stay at Anmer Hall with them during Christmas at Sandringham, although Kate "felt put upon" being asked to host them by Prince Charles, as she was pregnant and wanted a quiet Christmas.
"Kate had a quiet word with Meghan," the aide said the outlet. "It escalated rapidly after Meghan complained to Harry that she had been 'told off.' He took her side, while William defended Kate, who was five months pregnant with Louis and certainly didn't want this sort of confrontation." The atmosphere was "poisonous" after until Charles came to visit and help break the tension, the aide said.
People made it clear earlier this week that the couple's Christmas together last year wasn't anything like how the aide painted it. "They really loved Christmas and all had a wonderful time," a source told People. "I think the two women got on—they are definitely not best friends, but it was a really special time for them all to spend together."