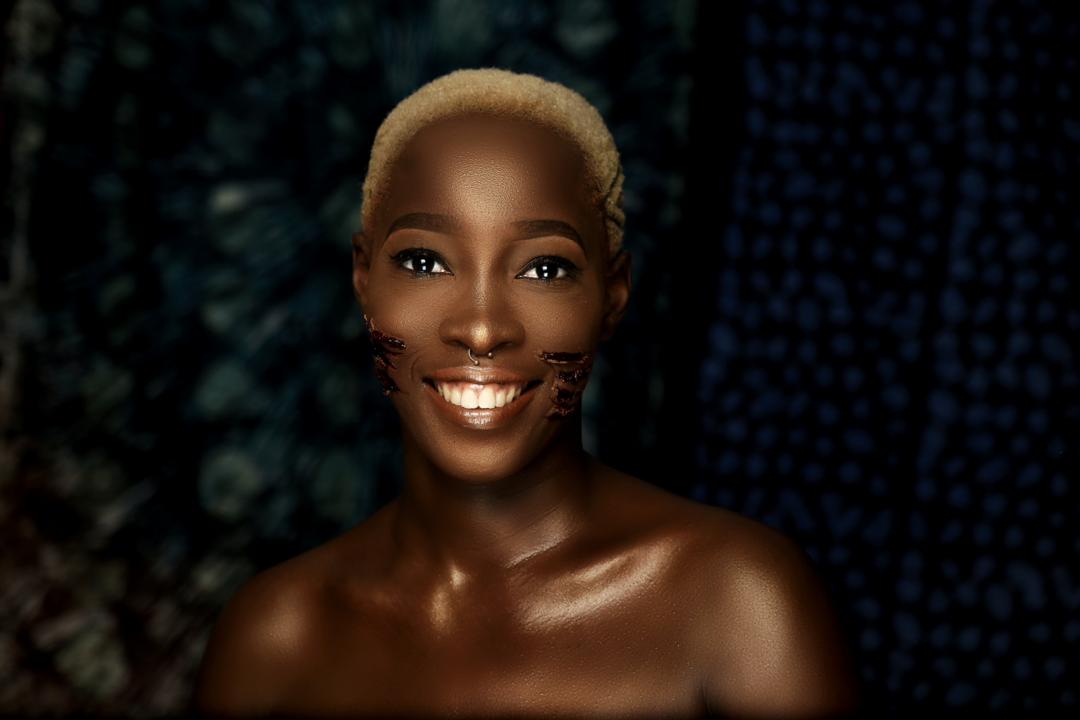 Adetutu Alabi – Marked Face Making Waves
Adetutu OJ Alabi is a Nigerian model, anti – bullying activists, a tambourbeading artist, social entrepreneur and advocate for finding beauty in tribalmarks and indigenous body modifications.After activating her social followers to join her in getting the pop star, Rihanna, to consider having her as a Fenty beauty model, to shed light on the social complexities of indigenous body scarification, Rihanna responded by following her on Instagram. Adetutu is a brilliant influencer, artist, and humanitarian. She is taking advantage of her increased publicity to bring awareness to the low self-esteem that comes with bullying and shaming traditionalists or people like herself with non-consented tribal markings.
While she grew to adore her marks in the way her people intended it to be beautiful, Adetutu continues to publicly call for a stop to the mutilation of children or adults who do not or cannot consent to any form of body modification, be it indigenous or contemporary. She has been interviewed by the BBC, Reuters, and Pulse.ng, among several other publications.
FACE MODEL, TAMBOUR BEADING ARTIST, ANTI-BLLYING SOCIAL JUSTICE ACTIVIST, TRADITIONALIST, SOCIAL ENTREPRENEUR & MOTHER