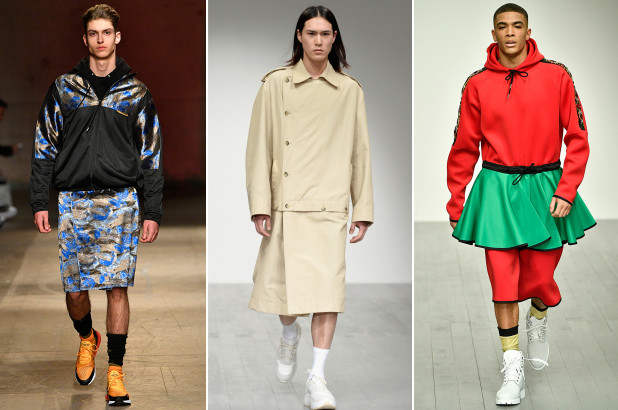 Are Skirts The Next Men's Fashion Trend?
A wrap skirt paired with a matching jacket showed up at the Astrid Andersen show in London, as well as a flasher-worthy trench dress at Alex Mullins, and a a flirty full skirt bounced along at Bobby Abley.
Don't expect many men to embrace that style — but it's definitely a talker for our times.