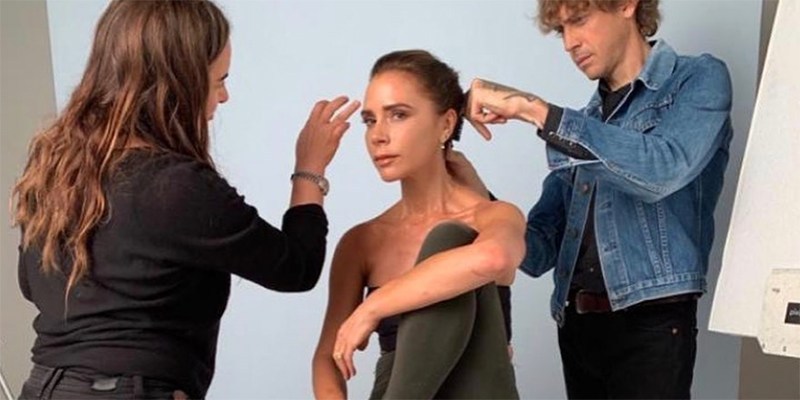 behind the scenes of Victoria Beckham upcoming beauty line
Posting a video to Instagram, Beckham said "I am so, so excited. I can't wait to share, I cannot believe it's finally here – I've been working on this secret project for a long, long time."
The digital-native brand will be sold through victoriabeckham.com and will have it's official launch during London Fashion Week in September.
https://www.instagram.com/p/BzqAlcDH35q/?utm_source=ig_embed
Former Spice Girl took us behind the scenes of Victoria Beckham Beauty shoot. In one image she is seen with under eye gel mask captioning with: "Prepping skin on set. #VictoriaBeckhamBeauty #CleanBeauty #NotPerfect."
Her choice of hashtags could be an indication that the upcoming project will focus on natural skincare that celebrates raw beauty.
https://www.instagram.com/p/BzqBA54Jqae/?utm_source=ig_embed