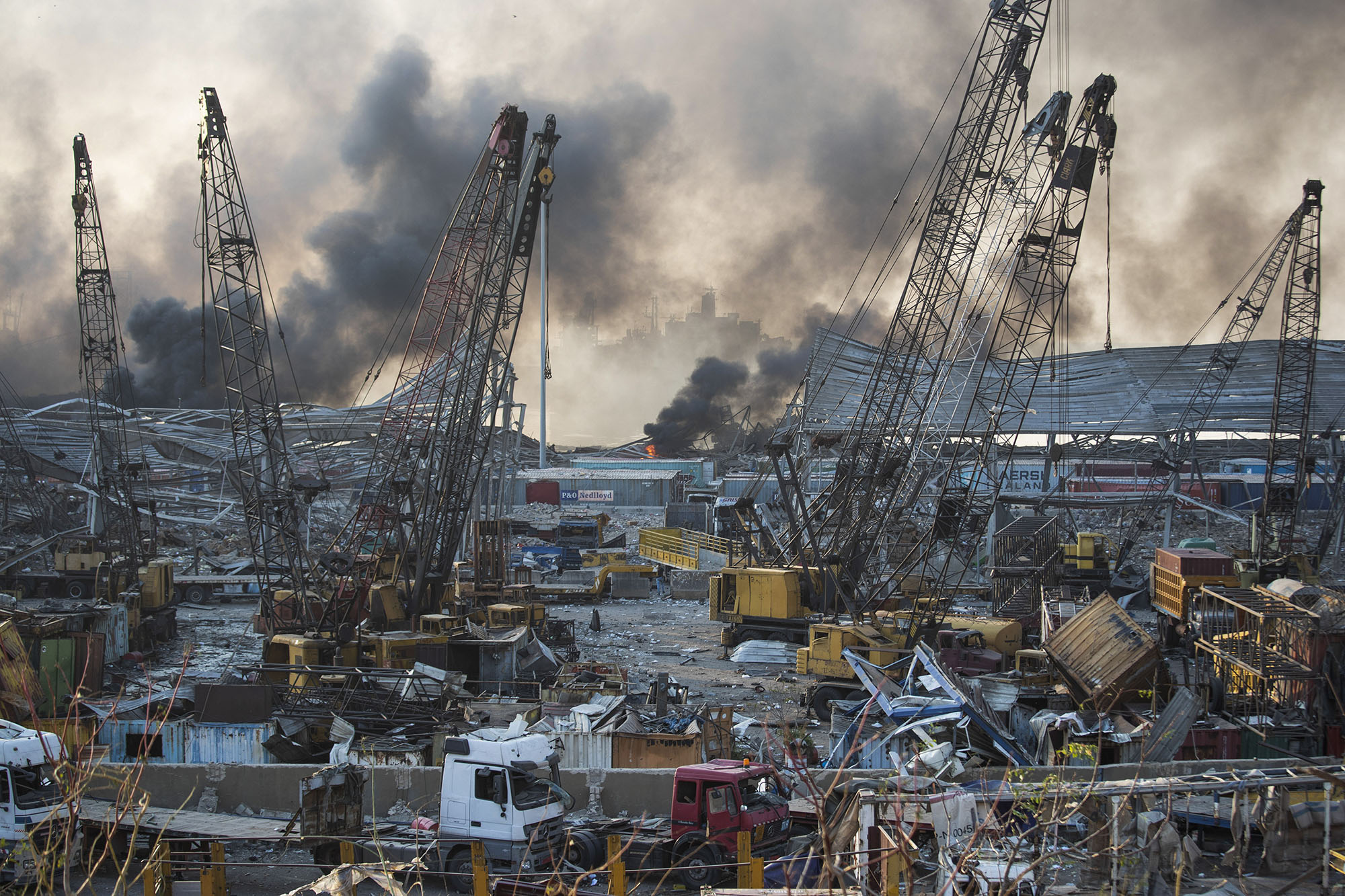 Beirut Explosion death toll 135 over 3000 injured
In the late morning on Tuesday, a deadly explosion went off in Beirut, claiming almost half of the city of Beirut, injuring over 3,000 and killing over 130 people.
Videos going viral on the internet show a white pall of smoke rising over the city. Seconds later, a red plume of smoke can be seen shooting into the sky, followed by a massive explosion.
At the start of the explosion, it was just a fire and about 10 firefighters went to put it out… seconds later was the explosion and the firefighters were caught up.
Lebanese Prime Minister Hassan Diab declared the following day (Wednesday) a day of national mourning.
"It is like an apocalypse," eyewitness says of Beirut explosion aftermath
Homes as far as 10 kilometers away — or a little more than six miles — were damaged, according to witnesses.
90% of Beirut hotels damaged, state media says
The explosion dealt considerable damage to the Baabda Palace, the official residence of the Lebanese president, according to Lebanese state media. The blast shattered the windows of hallways, entrances and salons, Lebanese state news agency NNA reported on Tuesday. However, "no one was hurt," NNA also reported.
"The incident could not have occurred at a worse time and has hit communities who were already suffering from the impact of the COVID-19 crisis and the economic deterioration. Beirut's main port, now completely damaged, is vital for much of the food, grains, and fuel that Lebanon imports, and families will immediately feel the shortage in basic needs as a result of this tragedy," said Jad Sakr, the organization's director in Lebanon.