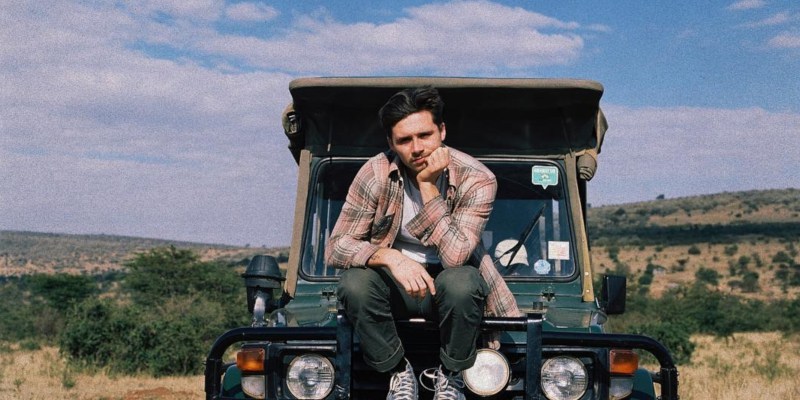 Brooklyn Beckham is part of Netflix's environmental series Our Planet
Chronicling the affects of climate change
Many may know Brooklyn Beckham as the oldest child to David and Victoria Beckham, but he is surely setting out to make a name of his own. At this point most Netflix lovers out there know about Our Planet, a nature documentary series narrated by Sir David Attenborough. But what you may not know, is that the 20-year-old is involved in the show.
The series has spent four years in the making and was filmed in 50 countries. Our Planet is centered around a debatable topic, but one that is extremely important and can't be ignored any longer – climate change. The beautifully shot, eight-part docu-series shows the wild spaces of the earth that are dying off, disappearing, or already extinct. The result is an urgent call for human action against climate change.
Now, it has been revealed that young Brooklyn has had a hand in the making of the hit show. He was part of the filming crew and was flown out to the Masai Mara game reserve in Kenya. He worked on 'From Deserts To Grasslands' which is the fifth episode in the series. While there, he helped track five cheetahs and met with local school children. It is believed that Sir David recruited Brooklyn because of his large social media following, in an attempt to get young people interested and engaged in learning about the effects of climate change.
It seems like that worked, as the photographer took to Instagram to share his experience with his 11.5 million followers. He wrote, "I had an incredible time hanging out with the film crew and @WWF team gaining a unique insight into our planet's wildlife and why it's so important that we protect them. Take a look at what I got up to and watch the full @OurPlanet series! #ShareOurPlanet."
https://www.instagram.com/p/Bv3W6cvHKVQ/?utm_source=ig_embed