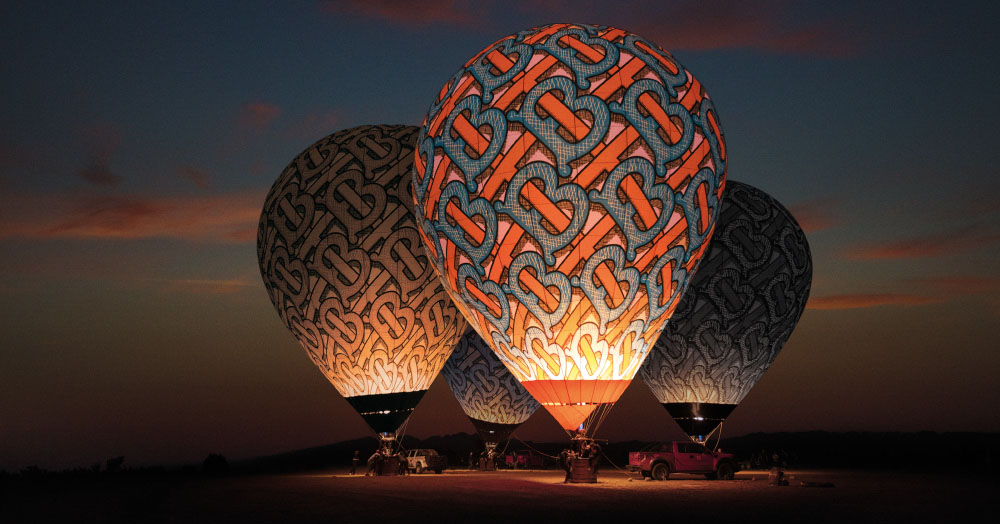 Burberry "wow" latest campaign on sea and in the air
A notable redesigning of the middle of the Dubai's desert by artist Nathaniel Alapide has etched the sandy landscape with the Thomas Burberry monogram, transposing the dunes as part of the brand's latest fashion campaign.
The British luxury house collaborated with the Dubai-based Filipino artist as part of its TB Summer Monogram Landscapes series, which apparently took almost a week to create in the Al Faqa desert, a village on the border of Dubai and the eastern region of Abu Dhabi, according to Arab News.
Another image features a series of hot air balloons colouring the sky across the landscape of Wuhai in Inner Mongolia. Four balloons are decorated with different colourway from Burberry's TB Summer Monogram collection.