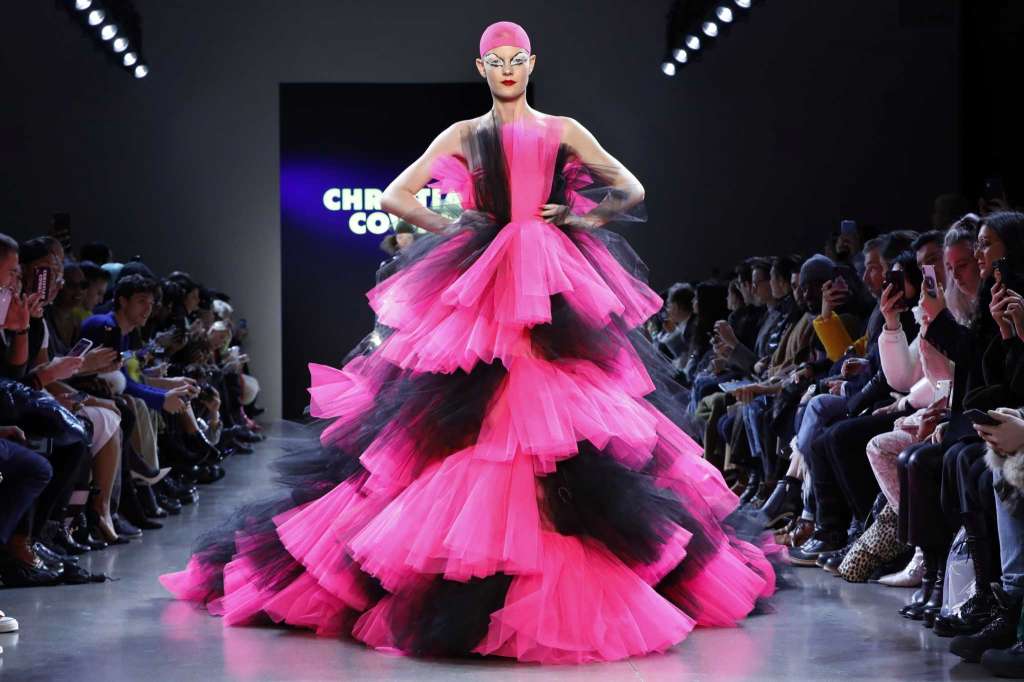 Christian Cowan brings London club vibe to New York runway
NEW YORK (AP) — Christian Cowan was finding it hard to stand still backstage after his high-energy show on Tuesday, practically jumping up and down in place.
The British designer, at 23 already a favorite of celebs like Lady Gaga and rapper Cardi B, presented a new collection that harked back to his days as a London club kid but also channeled New York-style energy.
As he grows his brand, Cowan says, he wants to design for a broad spectrum of women.
"I'm designing for a range of women but all who have a love of joy and fun," he said. "So there are sweatsuits for you to wear and feel glamorous in, and these ginormous gowns for a woman to wear on the red carpet. I want that event moment — I had never done that kind of gown and it was a challenge, but I adored it."