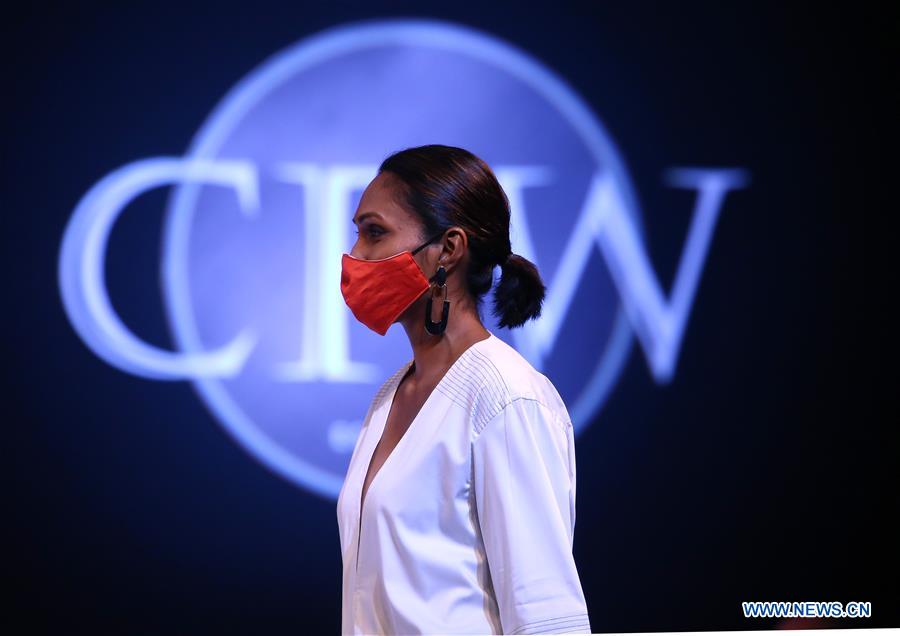 Colombo Fashion Week holds in spite of COVID-19
Amidst the ongoing COVID-19 pandemic, various fashion weeks are beginning to come back on stage. Colombo Fashion Week kicks off yesterday – August 13, and the show is designed to last for 3 days.
Models wearing a face mask while showcasing a fashion creation during the Colombo Fashion Week held amid the COVID-19 outbreak in Colombo, Sri Lanka, Aug. 13, 2020. Opening on Thursday, the three-day event presents fashion creations by 27 Sri Lankan designers.