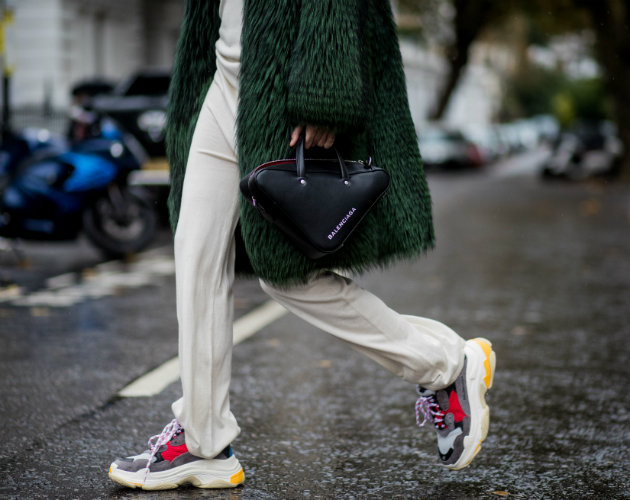 *Dad* Shoes This Father's Day.
The Sartorial Podiatrist: My Wardrobe Is Crying For These  Pairs Of Sneakers
Think oversized trench coats/blazers, polo necks as a staple item for every outfit, oversized shirts, loose-fitting jeans, trousers that aren't high-waisted worn way too high, and the shoes. Don't forget the shoes. Of course, the only people who wear all these items in one outfit are dads and everyone else who made sure that Skechers never went out of business,
while the rest of us merely opt for a few separates that make more sense in sartorially astute spaces.
I'm no hypebeast nor an avid sneakerhead – as a result I'm not even particularly loyal to one activewear brand (you'll soon find out below). I do, however appreciate the allure of trendy comfort which fashionable trainers possess. The instant edge an otherwise safe ensemble gains when you complete it with a bold pair of sneakers is worth the investment too.

Plus, luxury brands' reimagination of 'dad trainers' has ushered in a new appreciation of offbeat style. I mean, have I stopped planning outfits around the new Louis Vuitton Archlight sneakers that I don't actually own? No, not really.