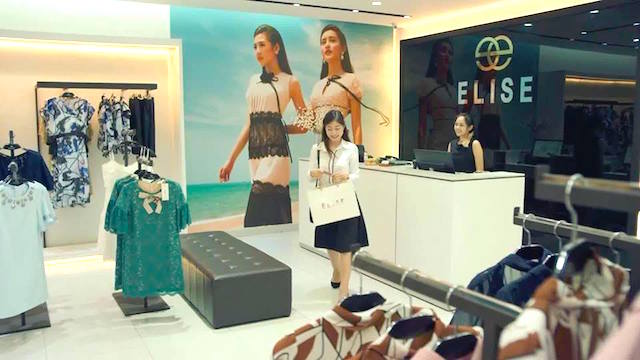 Elise Fashion Brand sold to a Japanese firm
HÀ NỘI — Japanese investment firm Advantage Partners has acquired Elise Fashion Limited, one of Việt Nam's top fashion brands for women, and its affiliate companies.
The deal was made through its Advantage Partners Asia Fund and affiliated entities for an undisclosed value. This transaction marked the first acquisition between Advantage Partners and a Vietnamese company, the firm said in a press release.
"AP Funds were attracted to Elise due to the company's high-quality product line, dedication to ethical manufacturing and leading position in the branded women's fashion market," it said.
It hoped the co-operation between the two sides would help accelerate Elise's growth by leveraging Advantage Partners' extensive experience in women's fashion.
The Japanese private equity firm has invested in fashion companies such as eyewear Meganesuper and outdoor wear chain ISG ishii-sports.
Founded in 2011, Elise is a Vietnamese fashion brand targeting women of 20-45 years old. It integrates operations from design and manufacturing to sales at its retail locations.
Elise currently operates 95 stores across Việt Nam.
In October 2018, Japan's fast retailing Uniqlo was reported to acquire a 35 per cent stake in Elise. The deal has not been confirmed.
It's believed that Japanese firms are eyeing Vietnamese fashion companies after Stripe International imitated the trend with a takeover of NEM Group's apparel business assets in 2017. – VNS
source: vietnamnews