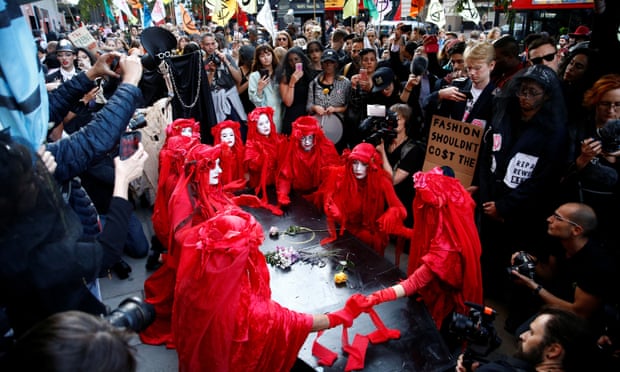 Extinction Rebellion stage funeral at London fashion week finale
The end of London fashion week was somewhat sombre on Tuesday evening. It culminated in Extinction Rebellion's funeral march calling for the event to end in its current form, with the group criticising the clothing industry as a major offender in the climate crisis.
Extinction Rebellion kept to the drama of which fashion is so fond. Starting at Trafalgar Square, a group of about 200 people – some in funereal outfits complete with black veils – gathered around two black coffins. "RIP LFW 1983-2019" read one, while the other simply said "Our Future". They were accompanied by a live band as they made their way up to 180 The Strand, a venue that hosted fashion week shows.