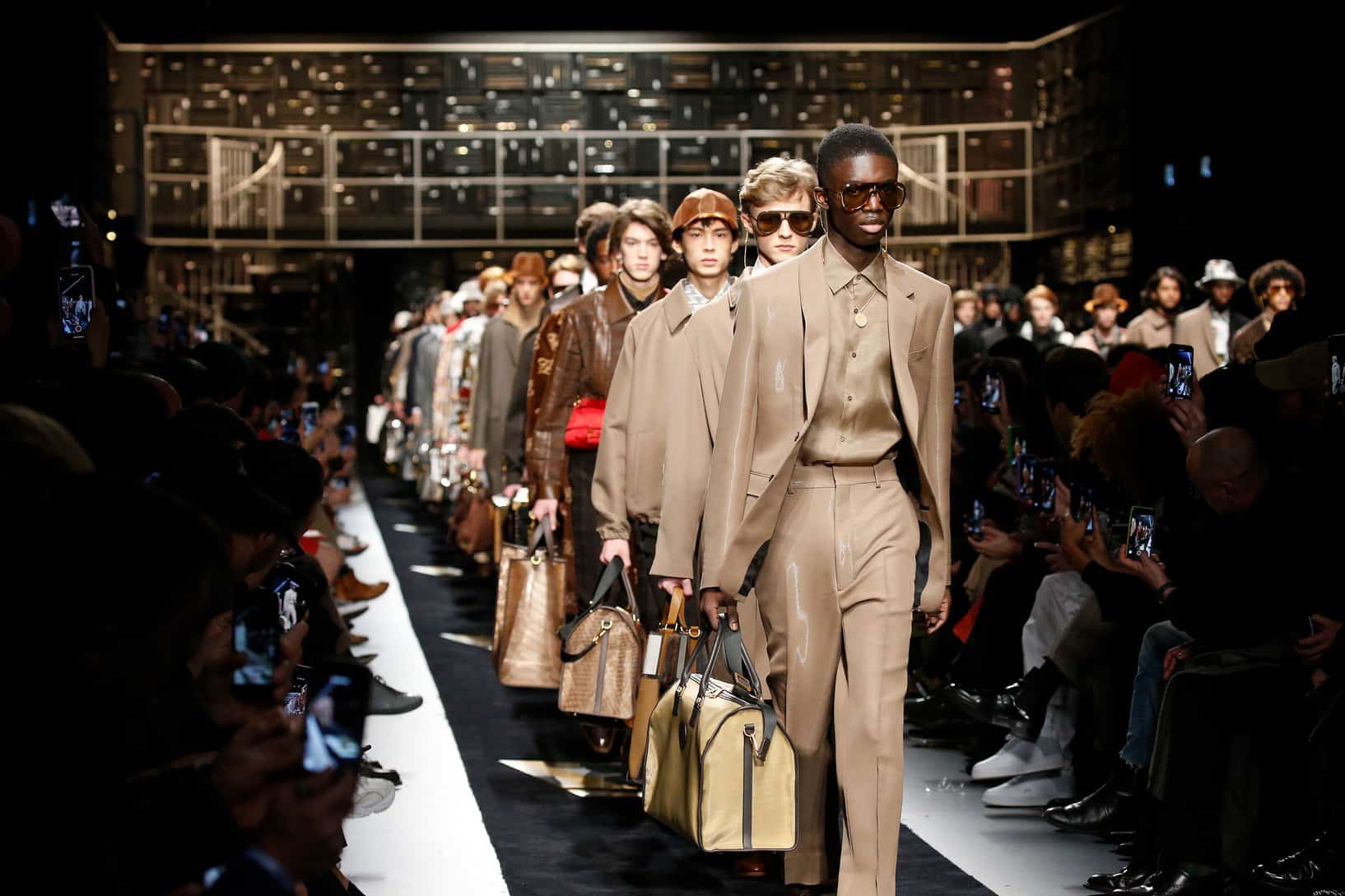 Fendi Fall Collection 2020
Inspired By 'Guest Artist' Karl Lagerfeld
The men's fall/winter 2019 show saw Karl Lagerfeld's integral artistic vision of Fendi as its main source of inspiration in a one-time, exclusive collaboration. Lagerfeld's potent aesthetic has shaped Fendi for over five decades and is applied to the brand's menswear universe as co-designer (and subject) of the collection for the very first time.
In collaboration with menswear creative director Silvia Venturini Fendi, Lagerfeld's hand can be seen across the collection, from the rigorous cut of a tailored shoulder to the palette of sharp blacks and classic neutrals with a metallic sheen.
Channelling a shared sense of humor, witty trompe l'oeil effects abound: zippers bifurcate sleeves, knits or coat backs, and silk organza poses lightness against leather and fur.
From Lagerfeld's original sketch, a unique asymmetric collar wraps from a shawl collar on the right, to a notch lapel on the left, accenting sharp blazers and overcoats. Elsewhere, his world springs to life in the Karl Collage: illustrated Fendi logos, hand-written letters and vintage photographs tell the story of the designer's process through digital printed silks, shearling intarsia and sheer mesh luggage.