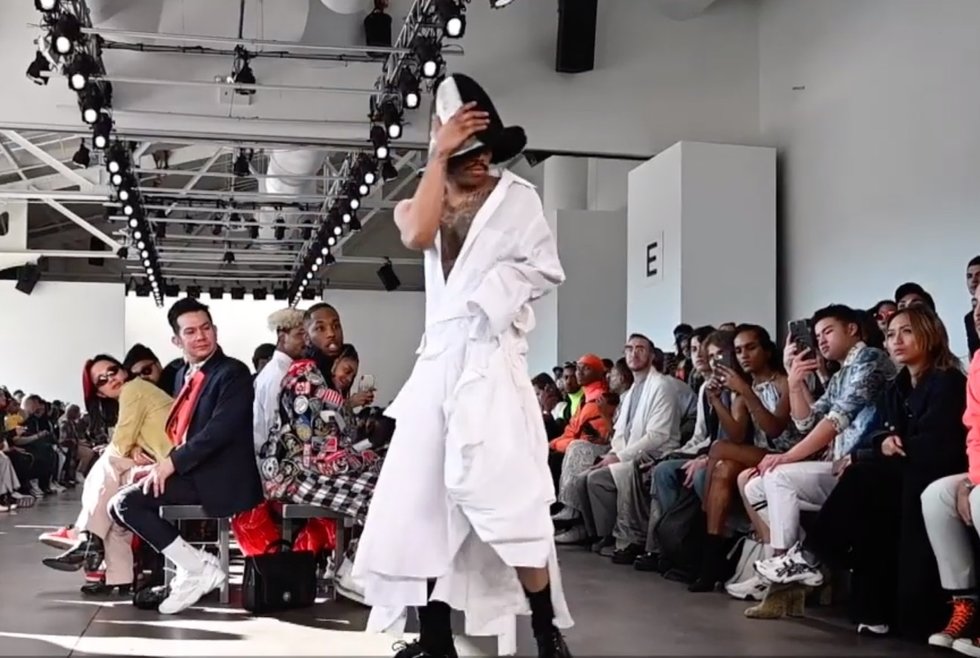 First ever Transgender Show at New York Fashion Week AW19
LA-based designer Pierre Davis became the first openly transgender designer to show a collection at fashion week.
At the New York Fashion Week AW19, it was a dramatic session when the designer Pierre Davis took the runway with collections with her unique design concepts.
Founded in 2015, Davis' brand No Sesso is agender and shows in chapters rather than collections. Her whimsical designs, which blend traditional gendered codes of dress, have won over Erykah Badu and Kelela amongst its many A-list fans.
Davis told the CFDA that she hopes No Sesso 'will inspire people to be more community-minded and to realise not everything is just about aesthetics or commerce. It's also about humanity.'
She added that it's important 'that people of all intersectional identities are given a fighting chance regardless of their identity. The playing field isn't level in the world, and it is even more difficult in fashion.'