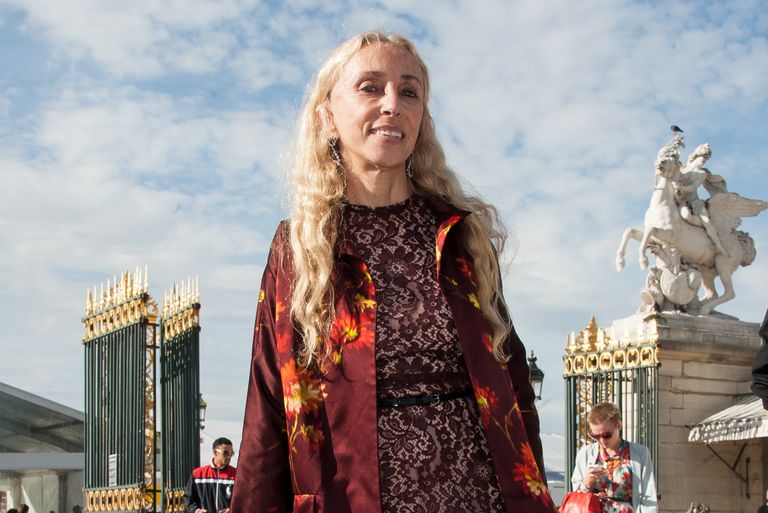 Franca Sozzani was one of the most stylish and charitable editors the fashion industry has ever known until her death 2 years ago.
As culled from WWD, Franca Sozzani, the late editor-in-chief of Vogue Italia, will have her famous wardrobe opened and will be available to buy on Yoox. With 397 ready-to-wear and haute couture pieces, from a Giambattista Valli red dress to a Miu Miu checked coat (below), as well as 190 accessories, it's the stuff fashion dreams are made of.
Even better, it's all for a good cause. Proceeds from the sale will fund the Franca Sozzani Chair in Preventive Genomics at Harvard Medical School, developed by her son, the photographer and filmmaker Francesco Carrozzini.
Carrozzini decided to donate the private collection after discussing the idea with his friend Federico Marchetti, founder of Yoox. He hopes to raise money in order to tackle deadly diseases like the lung cancer that killed his mother.
He has already released a film of her life, Franca: Chaos and Creation, which premiered at the Venice Film Festival, and is due to publish a biography of the same name, also available on the e-tailer.
The selection of designer clothes will be divided into five categories to represent Sozzani's career and style over almost three decades: The Eclectic, The Black Tale, The Londoner, The Unconventional and The Dream Dimension.
The pieces will be available to shop online from 11 February.