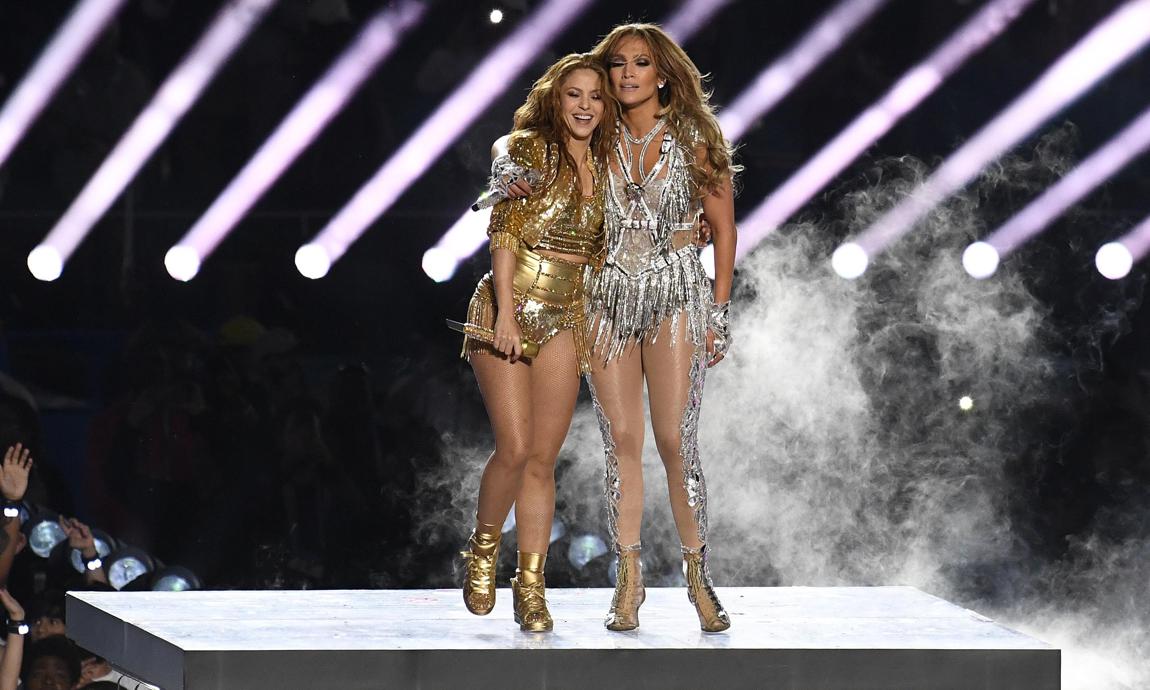 Jennifer Lopez And Shakira's Super Bowl Halftime Show Won An Emmy!
The 2020 Super Bowl LIV Halftime Show starring Jennifer Lopez  and  Shakira  has just won an Emmy. On February 2, 2020 the singers took over the stage at the Hard Rock Stadium in Florida. "Hola Miami!" shouted Shakira. "Let's show the world what two little Latin girls can do," said Lopez, before their epic performance. The singer's performance included belly dancing, crowd surfing, pole dancing, and Shakira even played the drums. The performance also featured Latinx artists  Bad Bunny  and J Balvin. Five months later it was announced that the show was nominated 4 Emmy Awards: Outstanding Directing for a Variety Special, Outstanding Lighting Design/Lighting Direction For A Variety Special, Outstanding Music Direction, and Outstanding Variety Special (Live). And just last week it won an Emmy for Outstanding Lighting Design/Lighting Direction for a Variety Show. The Creative Arts Emmy Awards took place virtually.
The award comes during Hispanic Heritage Month. Shakira previously said she felt they had a "responsibility" to represent Latin culture during the performance. She told Reuters, "I think that being at the Super Bowl … is very symbolic in away, and I feel we have a great responsibility with the Latinos around the world." "There is a lot to celebrate about our Latin culture, and it is a great opportunity to be on this very important stage." The performance featured Latinx's of all shades and was the first year that a large portion of the performance was in Spanish. It is considered one of the best performances in Super Bowl Half Time history. According to Variety, the 15-minute performance drew 103 million total views on Fox.