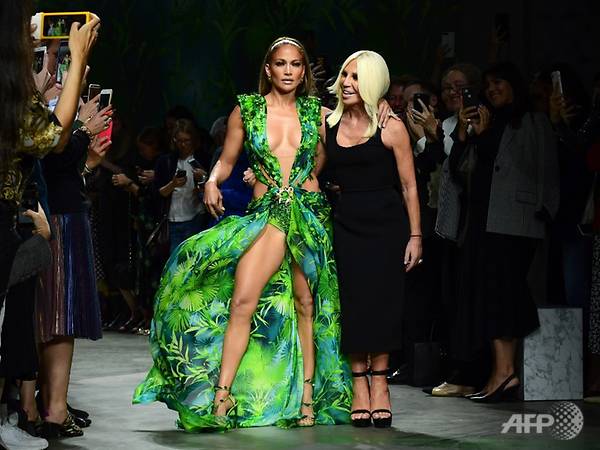 Jennifer Lopez brought the house down @ Milan Fashion Week that just ended
when she sauntered onto the Versacerunway in an iteration of the iconic green dress she first wore to the Grammys in 2000. Now an important piece of pop culture iconography, the popularity of the dress even led Google to create Google Images.
Defiantly sexy and timeless, it was only fitting that Donatella Versace & Co. would revive the dress once more for a collection that'd also coincide with the 20th anniversary of the milestone. Besides roping in the pop star, Versace also enlisted the tech giant to create the digital art projections seen throughout the show space.
Daniel Lee's ongoing transformation of Bottega Veneta has earned him plenty of fans. His pouch-shaped clutches and square-toed sandals are popping up all over Instagram (most notably on @newbottega, an account that's part mood board, part visual archive of Lee's works for the brand), further fuelling the demand for his It accessories
Such momentum is hard to come by in an industry that renews itself at a relentless speed, but Lee has managed to build on that tempo for his sophomore outing. This Spring/Summer 2020, the designer continued working his charm with the bags and shoes by contrasting their sleek edge with a touch of slouchiness.