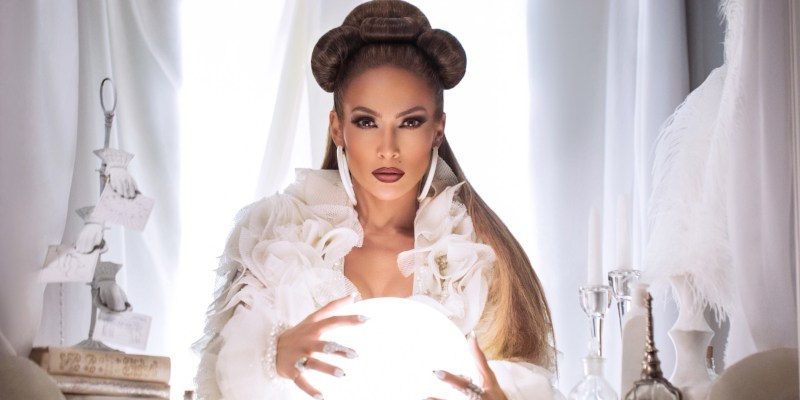 Jennifer Lopez stunned in all white Zuhair Murad for Medicine music video
Welcome to the carnival
Songstress Jennifer Lopez is back with a new single Medicine featuring rapper French Montana. On Sunday, the 49-year-old dropped the music video on Sunday on NBC's World of Dance, and it was a great moment for regional designers.
In the video, Jennifer is a ring leader to a white monochromatic carnival featuring fortune tellers, dancers and a 50-foot cake. In her newly launched Youtube page, she talks about the inspiration behind the music video. "It's a very sassy song, very kind of woman empowerment. It's kind of giving you taste of what you give out, letting guys know that we're not going to take any junk," she added.
The mother-of-two stunned in the video with pieces from Dubai-based label AMATO Couture and Lebanese designer, Zuhair Murad. The singer, who was recently engaged to long-time partner Alex Rodriguez looked like a modern day bride in her custom-made gown by the Filipino designer.
https://www.instagram.com/p/Bv9o1P7gACY/?utm_source=ig_embed
One of her other looks in the video is a blinged-out jumpsuit and white cowboy hat and boots, courtesy of Zuhair Murad. The designer shared images of Jennifer wearing the jumpsuit from his Couture Spring Summer 2018 collection. The figure-hugging ensemble features fringes, feathers and a full glove – talked about a glammed up cowboy.
https://www.instagram.com/p/BuVF0ZlgEos/?utm_source=ig_embed