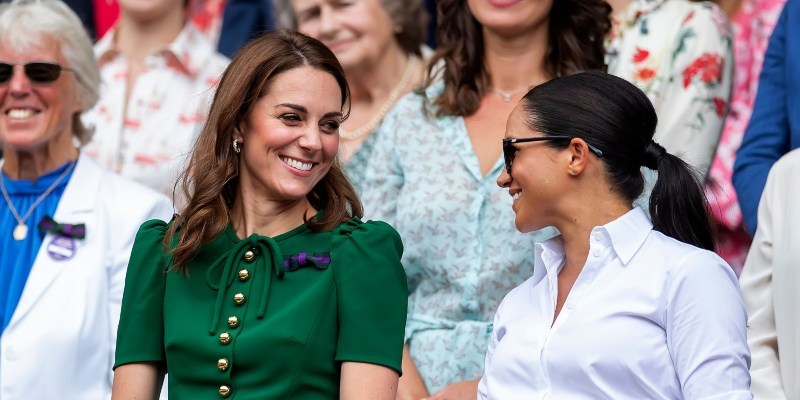 Kate Middleton and Meghan Markle Joint at the Ladies' Wimbledon Final
The Duchesses made their first joint public appearance at the competition in 2018. Both Meghan and Kate have attended matches at this year's Wimbledon tournament separately; however, they reunited in time for the Ladies final match between Serena Williams and Romania's Simona Halep. The two Royals were joined by Pipa Middleton, making a cheerful trio – after all, great things come in three's.
https://www.instagram.com/p/Bz5Y-TEABJj/?utm_source=ig_embed
Meghan stunned next to her sister-in-law. The new mother wore a white collared shirt by Givenchy and paired it with a white and blue pleated skirt by Hugo Boss featuring a graphic design.
https://www.instagram.com/p/Bz5XxXYImJR/?utm_source=ig_embed