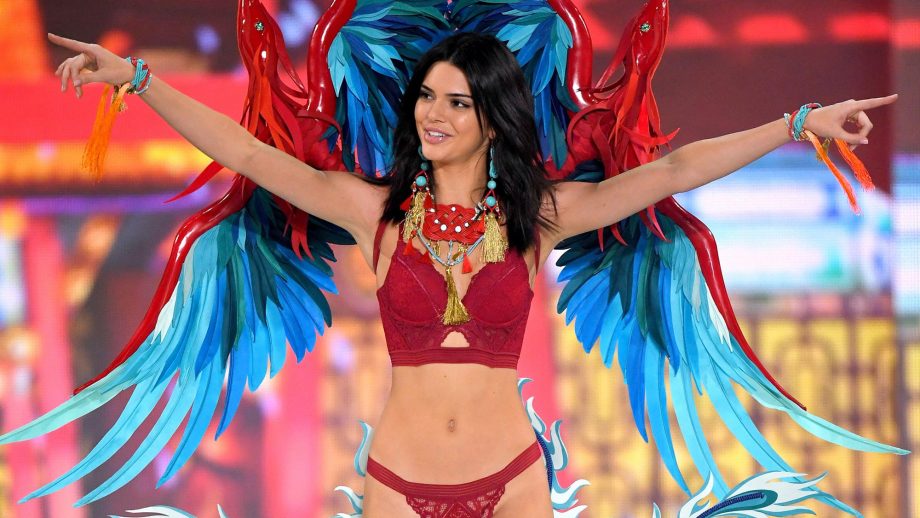 Kendall Jenner set for 2018 Victoria's Secret Fashion Show
Here's to Kendall Jenner's Victoria's Secret Fashion Show 2018 Evolution.After a year away from the show, She is poised to give the 2018 Victoria's Secret Fashion Show all it takes.

We expect all eyes to be fixed on the E! reality TV star and supermodel extraordinaire when the annual extravaganza holds this Thursday, Nov. 8. Now a certified veteran amongst fellow VS angels, it's Kendall's third year back on the catwalk and she's more ready than ever to rock an epic pair of wings.

Over Halloween, the 22-year-old fit in a bit of pre-show practice when she (alongside sisters Kim Kardashian, Kourtney Kardashian, Khloe Kardashian and Kylie Jenner) were lent lingerie from the world-famous brand for a sexy photoshoot.

Considering the Kendall's latest major gig, we have enough good reason to flash all the way back to her inaugural Victoria's Secret Fashion Show in 2015? From lace to leather and all those feathers, we can't wait to watch Jenner shine yet again!
Days
after her 20th birthday, the E! reality star walks in her very first Victoria's Secret Fashion Show in a light blue set complemented by a bedazzled bustier top
With parents Kris Jenner and Caitlyn Jenner cheering her on from the front row, the brunette stunner hits her stride in colorful lingerie.
Come
2016, Kendall was ready for her first official pair of Victoria's Secret angel wings—a major milestone for any model within the industry!
Jenner
rocks a Victorian-inspired ensemble and black furry wings.
Kendall basks in the limelight of the 2016 VS Fashion Show alongside Adriana Lima and Joan Smalls.
The Victoria's Secret Fashion Show will air on Dec. 2 at 10/9c on ABC.