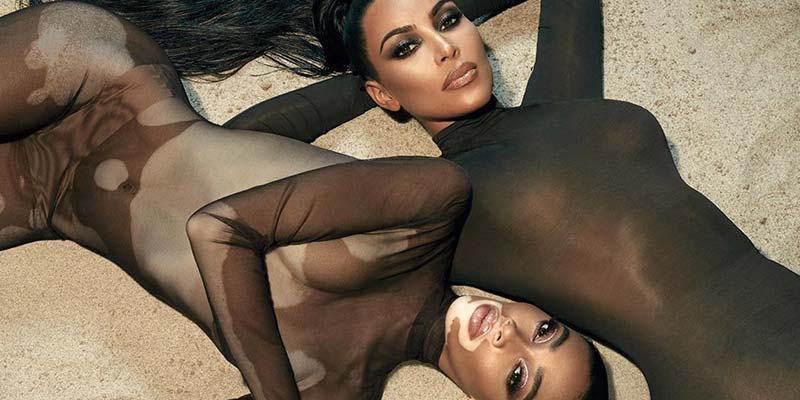 Kim Kardashian's KKW and Winnie Harlow collaboration
Kim Kardashian's fans and KKW beauty line can rejoice as the collaboration with model Winnie Harlow finally has a release date.
https://www.instagram.com/p/B19Kdj6lAxt/?utm_source=ig_embed
In a series of shots the pair wear sheer black bodysuits while showcasing the glamorous makeup line, in another they are seen lying head to head over a sand dune.
The upcoming collection will feature a 12 shade eyeshadow palette, a powder highlighter duo and three blush-coloured lip glosses to create a glamorous evening look. According to Harlow's Instagram post, she was heavily involved in the design of the range.
https://www.instagram.com/p/B19H8hWgDL3/?utm_source=ig_embed
She's the definition of a true beauty," she captioned the post.
https://www.instagram.com/p/B19HqaLAjd4/?utm_source=ig_embed