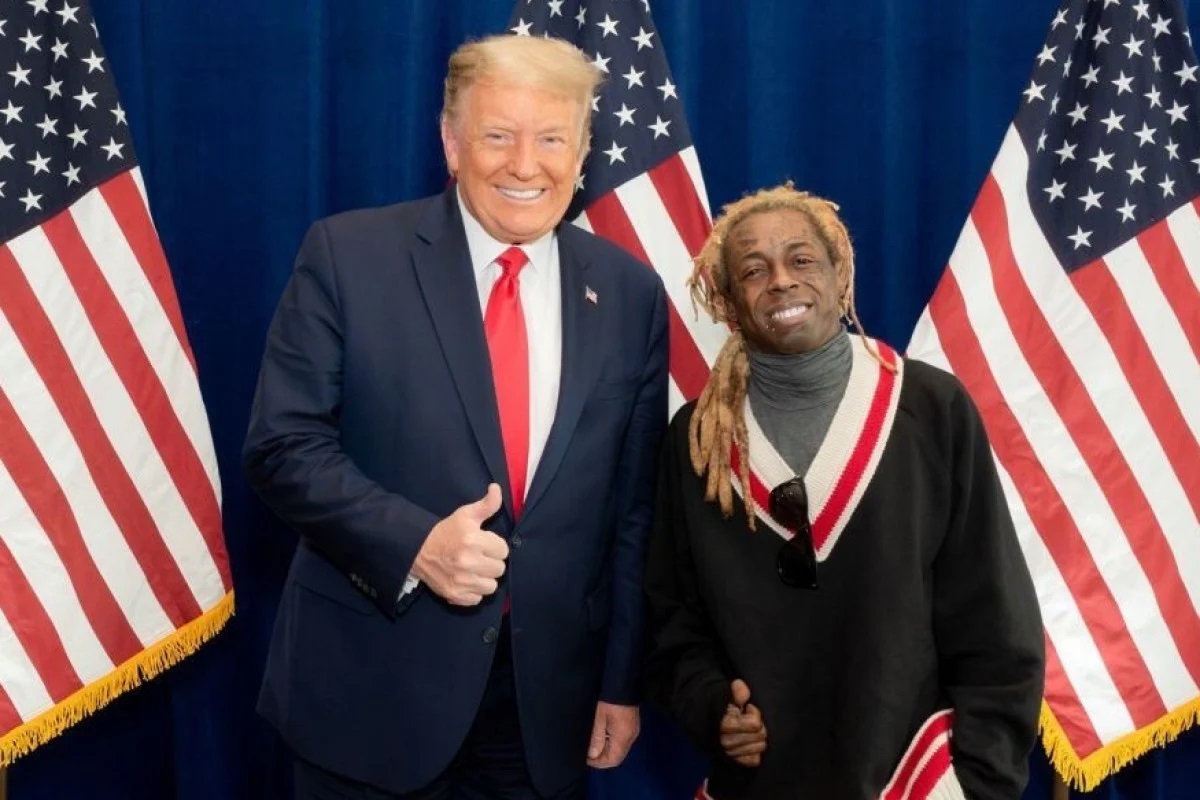 Lil Wayne's support for Donald Trump 2020 Election costs him his relationship
Dwayne Michael Carter Jr., better known by his stage name Lil Wayne, is an American rapper, singer, songwriter, record executive, entrepreneur, and actor. – Wikipedia
Lil Wayne was reportedly coming out with President Donald Trump during the 2020 election and this surged a conflict with his girlfriend – Denise Bidot who obviously isn't in support and which eventually led to their breakup.
Lil Wayne went Instagram official with Denise on June 23rd this year when the rapper shared a post with the caption: "All…".
A friend of Denise reportedly told MTO News: " Denise was shocked when she saw Wayne come out with Trump. She's so disappointed in him."
As a result, Denise Bidot dumped boyfriend Lil Wayne. Denise has also deleted her Instagram, but prior to deleting her profile she unfollowed Lil Wayne and wrote on her Story "sometimes love just isn't enough".
The source told MTO News that the Trump endorsement wasn't the only reason for the breakup, but it was a big contributor.