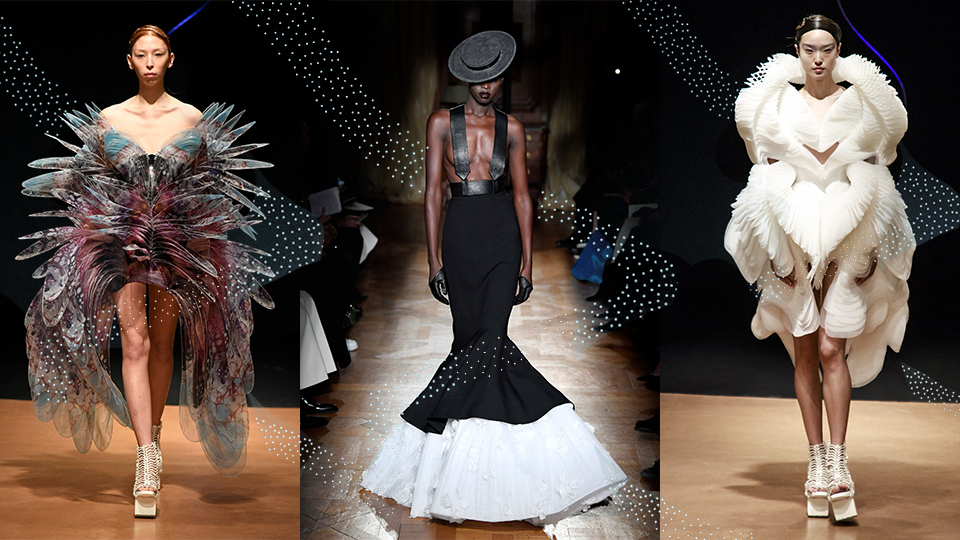 Look From the Paris Haute Couture Fashion Week Runways 2020
 The Paris Haute Couture Fashion Week 2020 runways have been filled with the exact kind of inspo I long for during different fashion weeks. Haute Couture Week is always chock-full of the most jaw-dropping and beautiful looks, and the Spring/Summer 2020 collections are no exception. These runways just continue to get me excited for the next season in fashion.
 the Spring/Summer 2020 Haute Couture Week collections. Seeing all the ensembles from couture runway shows always makes me feel like I'm on a different planet. The clothes are typically wearable enough to not seem completely out of this world, but still look like they belong in a cooler, more eccentric society.
RVDK Ronald Van Der Kemp show, Runway, Spring Summer 2020, Haute Couture Fashion Week, Paris, France
Ulyana Sergeenko show, Runway, Spring Summer 2020, Haute Couture Fashion Week, Paris, France