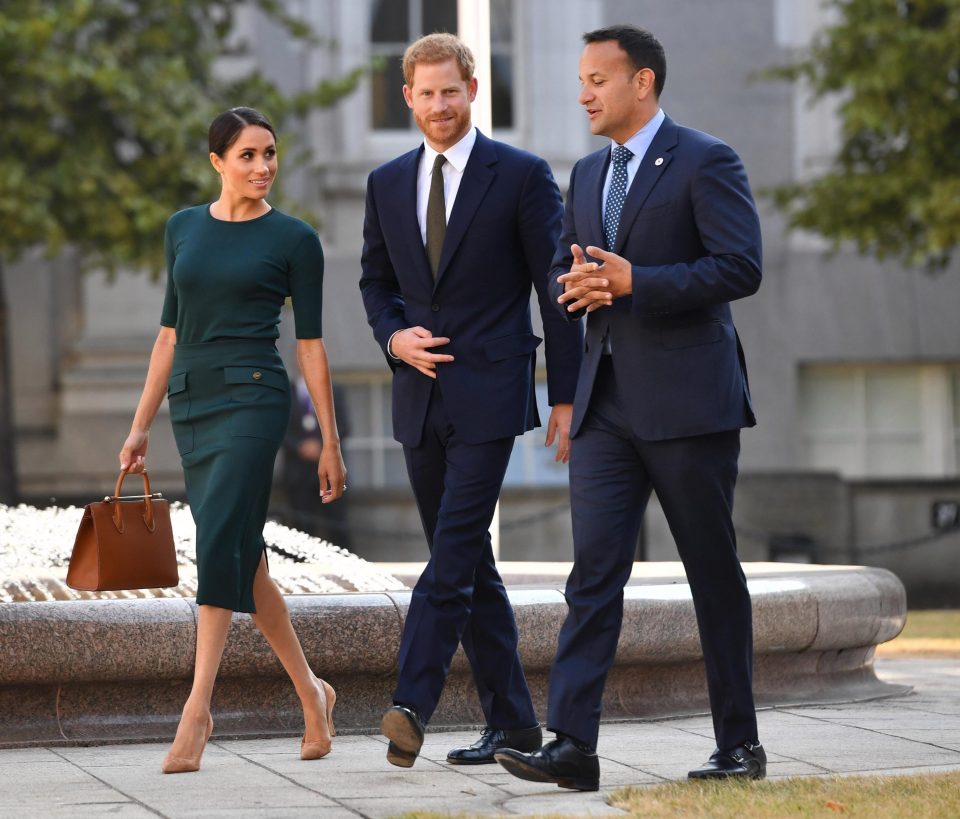 Meghan Markle Pregnant, could be expecting twins
MEGHAN Markle is expecting her and Prince Harry's first child in the Spring of next year, it was revealed this morning.
The good news came just hours after the Duke and Duchess of Sussex touched down in Australia for their first major royal tour together.
The announcement five months after their big day has sparked speculation that the royal tot was conceived on their mini-moon to Dublin – or even at a pal's wedding.
It's thought the seventh in line to the throne could be traced back to Harry's best friend Charlie Van Straubenzee's nuptials on August 4, when the couple were spotted looking loved up and celebrating her 37th birthday.
Others have speculated that the tot could have been conceived during their royal tour to Dublin in July, their first trip together as a married couple.
The Duchess of Sussex was seen enjoying a glass of champagne during the British Ambassador's annual summer party at Glencairn House, suggesting she was not pregnant or didn't know she was at that point.
Prince Harry was even asked on the trip if he and Meghan were trying for a baby when one woman said: "My husband also has red hair and he gave me five children – when are you and Meghan going to get going?' – to which he replied: "Five children? Too many".
What we know so far:
Meghan and Harry are expecting their first child, Kensington Palace announced this morning.
Rumours were swirling after Meghan appeared in a loose blue coat at Princess Eugenie's wedding and was seen clutching purple folders in front of her to hide her bump.
The Duke and Duchess of Sussex arrived in Sydney today on the first leg of their Australia tour.
Their first child will be seventh in line to the throne and is due in Spring next year.
Meghan's best friend Jessica Mulroney and her husband are flying in from Canada to accompany the couple in an 'unofficial' capacity on their trip.
The couple's first major international tour together will take them through Australia, Fiji, Tonga and New Zealand over 16 packed days.
The Palace has dismissed concerns over the Zika virus, saying Meghan had consulted with doctors ahead of the trip to Fiji and Tonga.
Meghan's mum Doria Ragland was spotted attending baby care classes in California, sparking rumours that she could be her first grandchild's nanny.
The Duchess of York sent a flurry of tweets immediately after the announcement about her own daughter, fuelling speculation that she wasn't over the moon that Meghan's big moment was overshadowing her daughter's big day.
source: The Sun