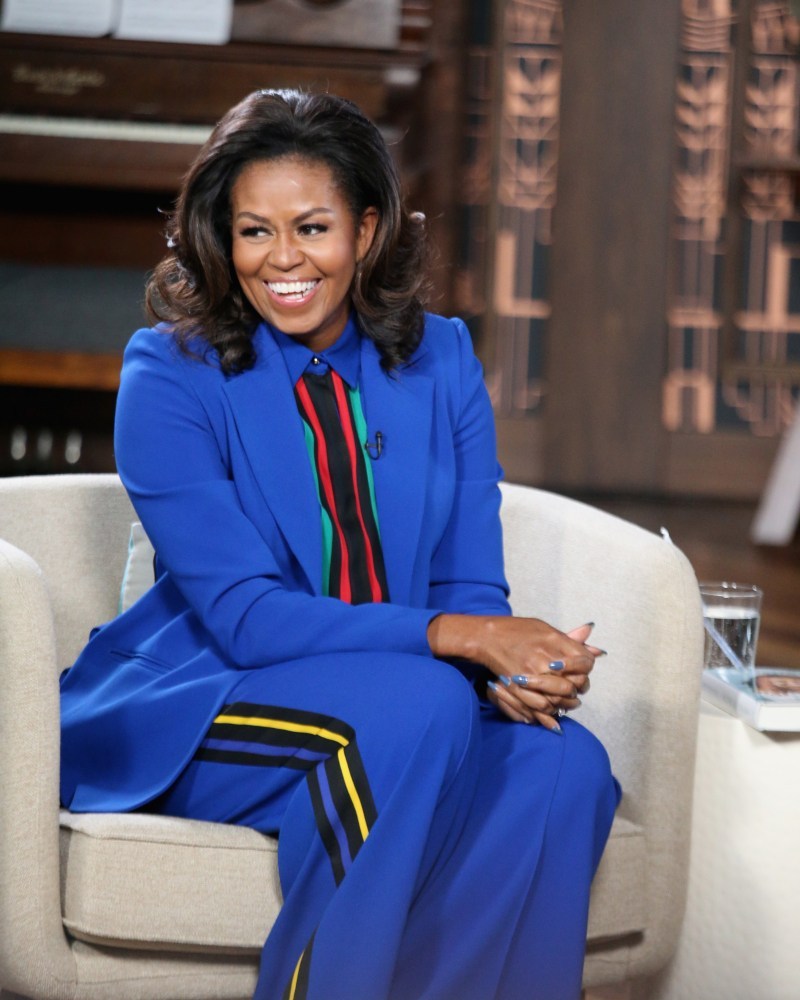 Michelle Obama shows love to Elie Saab
First Lady has been serving bold looks while promoting her best-seller memoir 'Becoming'. From the same book tour that gave us the now infamous thigh-high gold sequin Balenciaga boots, comes this cobalt-blue power-suit from Elie Saab.
Last Thursday, Michelle paid a visit to YouTube's BookTube space in Austin, Texas. She discussed the video-sharing website in a panel moderated by The Fault in Our Stars author John Green. According to Variety, the free special, is set to debut in March, during Women's History Month. The two-term First Lady, was dressed to impress in a custom power-suit from Lebanese designer, Elie Saab.
The cobalt-blue vibrant suit is a inspired by the Spring 2019 collection. It features racing stripes of black, yellow, red and turquoise, giving the pant-suit combo an extra fun touch. This book tour has been filled with unforgettable fashion moments, like when Michelle sent social media into a frenzy with her AED 14,324.70 ($3,900) sequin Balenciaga boots, for a sit down with Sex and the City actress, Sarah Jessica Parkers at Brooklyn's Barclays Center last December. When asked about her boots, she told Sarah, ""Now, I'm free to do whatever."
Ever since her time at the White House, the 55-year-old has been a style influencer. She has been spotted supporting both international and emerging designers, with most of her outfits routinely selling-out.