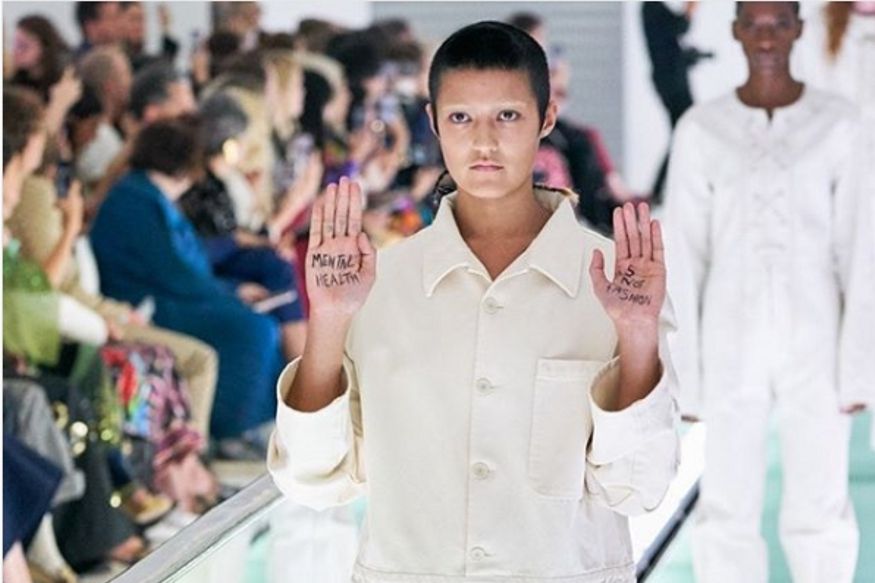 Model Protests Gucci's 'Straitjackets' at Milan Fashion Week 2019
Gucci models walk the runway sporting prisonlike sandals and straitjackets that covered their bodies, before the brand moved on to a more conventional approach.
https://www.instagram.com/p/B2wARwMAu1t/?utm_source=ig_embed
According to Gucci, the blank slate and pristine white clothing was meant to represent ""the most extreme version of a uniform dictated by society and those who control it."
According to Gucci, "These clothes were a statement for the fashion show and will not be sold."
Alessandro Michele made the "blank-styled clothes to represent how through fashion, power is exercised over life, to eliminate self-expression," Gucci wrote on Instagram, adding, "This power prescribes social norms, classifying and curbing identity."
https://www.instagram.com/p/B2t-g4bAB59/?utm_source=ig_embed
The opening of the Gucci show in Milan saw the label's 20 models walk down the runway staring blankly ahead with their arms dangling limp at their sides. This was for all, but one.
Model Ayesha Tan-Jones, who identifies herself as gender-non-binary and uses pronouns they and them, had her arms raised with "MENTAL HEALTH" written on her palms, along with "IS NOT FASHION.