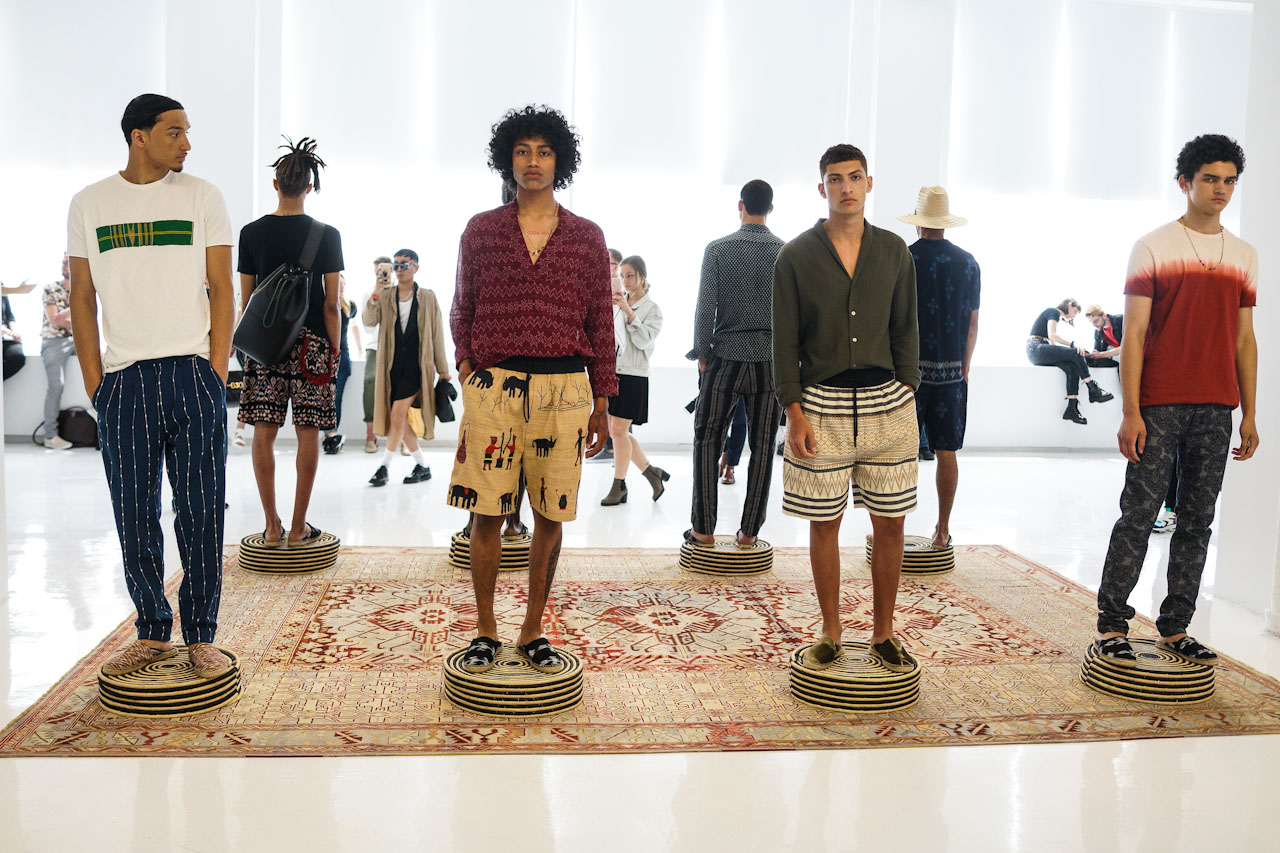 New York latest creatives featured by NYMD
At the New York Fashion Week, everyone agrees that the men are looking a bit sparse this season. The whole show squeezed to a three-day activities between Resort shows and the European menswear circuit yet no tentpole brand on the calendar. However in place of big names, smaller labels are beginning to shine, of course with the presentations at New York Men's Day kicking off the week on Monday by showcasing a variety of rising designers along with the introduction of All-Stars, a roundup of labels like Private Policy, Lucio Castro, and Descendent of Thieves that have benefited from past editions of the incubator.
NYMD, after several years is beginning to find its strength in numbers, assisting in taking care of many of the logistics of staging a presentation and grouping several names together, and by the side offering a larger draw for editors, buyers, and stylists. For the morning and afternoon sessions, held in an airy studio opposite the brand-new Hudson Yards, upstarts like Qian Wu, a recent Pratt graduate debuting her first collection for Abysm, shared space with the relaunch of Timo Weiland's label and more established names like David Hart. With everything on offer from swimwear and suiting to androgyny and innovation, the day offered up a reminder that even in a city as expensive and established as New York, new creative talent is constantly on the rise.