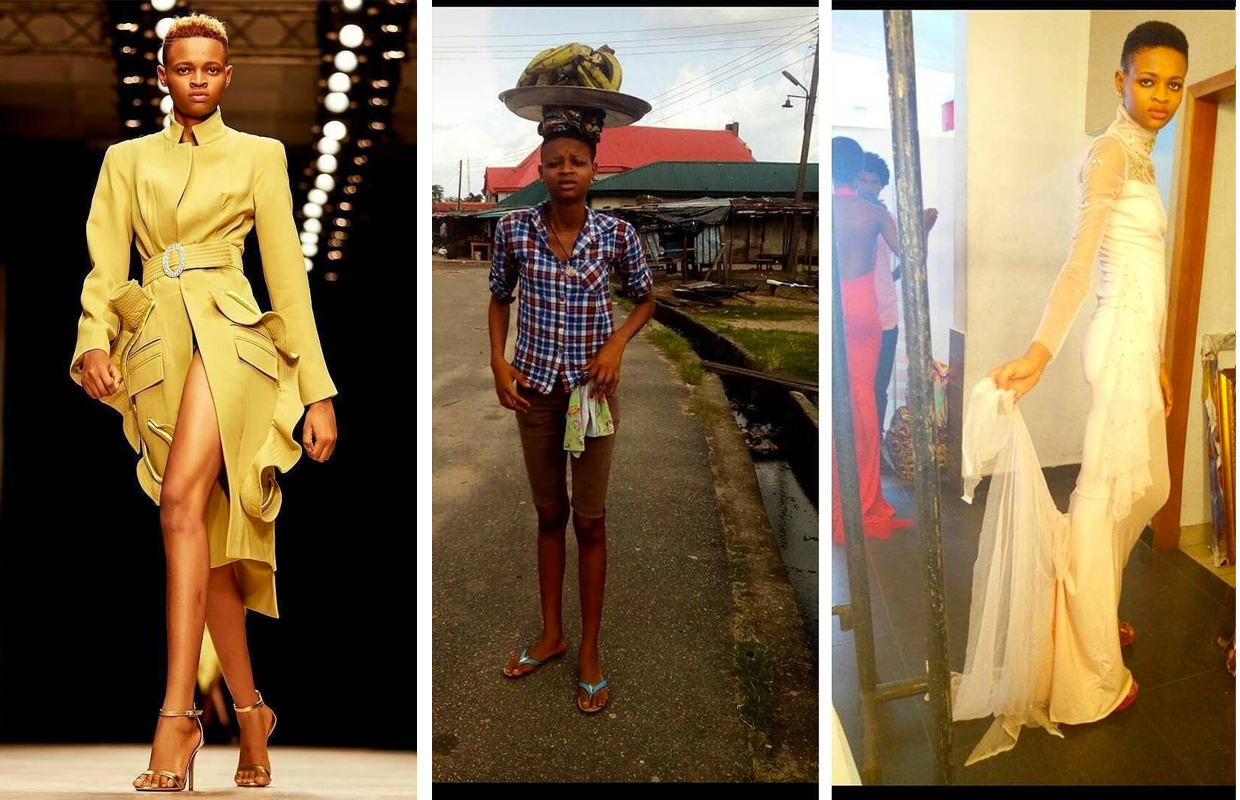 Ngozi Arimoku's Story from the Streets to Stardom
Ngozi Arimoku is one of the numerous success stories that comes out yearly from the camp of Joan Okorodudu the owner of ISIS models and Nigeria's Next Super Model.
For the past 14 years, Nigeria's Next Super Model competition has become the spring board for a lot of Models to their international careers. Supermodels such as Enice Eyo, Bunmi Ademokoya, Aisha Bello, Claudia Adelu, Imade Ogbewi, Favour Lucky, Ibukun Sammy, Queen Onyemaechi, Onyinade, Theresa, Onome, Victoria Daropale, Onyemaechi, Lydia, Cynthia Abdullai, Binta Sani, Omolola Adebayo and many more girls have launched their professional modeling careers right from Nigeria's Next Super Model platform, all without prior experience.
Each of the contestants for the competition come with their unique backstories, some detailing lives of tumult, but ultimately with a sense of hope.
The story of Ngozi Arimoku was special. She hailed from Igbanke, in Delta State. Prior to signing up as a contestant in Nigeria's Next Super Model, she was making ends meet by hawking plantain along a highway in Sapele. She did all of this while being visually impaired. She was discovered by Emanuel Omene Johnson while she was hawking her plantains on the street of Sapele in Delta state and immediately called Joan Okorodudu to look at the girl on video interviewing her before she left Sapele. Ngozi told Mrs Joan Okorodudu that she has been hawking Plantain since she was 8 years old. Then she was requested to be brought to Lagos, and rest they say is history.
Over the past few years, she has done top shows like Arise, Lagos Fashion and Design week and many more.
Studio24 Nigeria has pledged to sponsor her to Europe. Studio24 Nigeria is a foremost Nigerian Photography company who has over the years continued to support Nigeria's Next Super Model and their winners.
Ngozi Arimoku who just lost her dad a few days ago is a destiny's child.