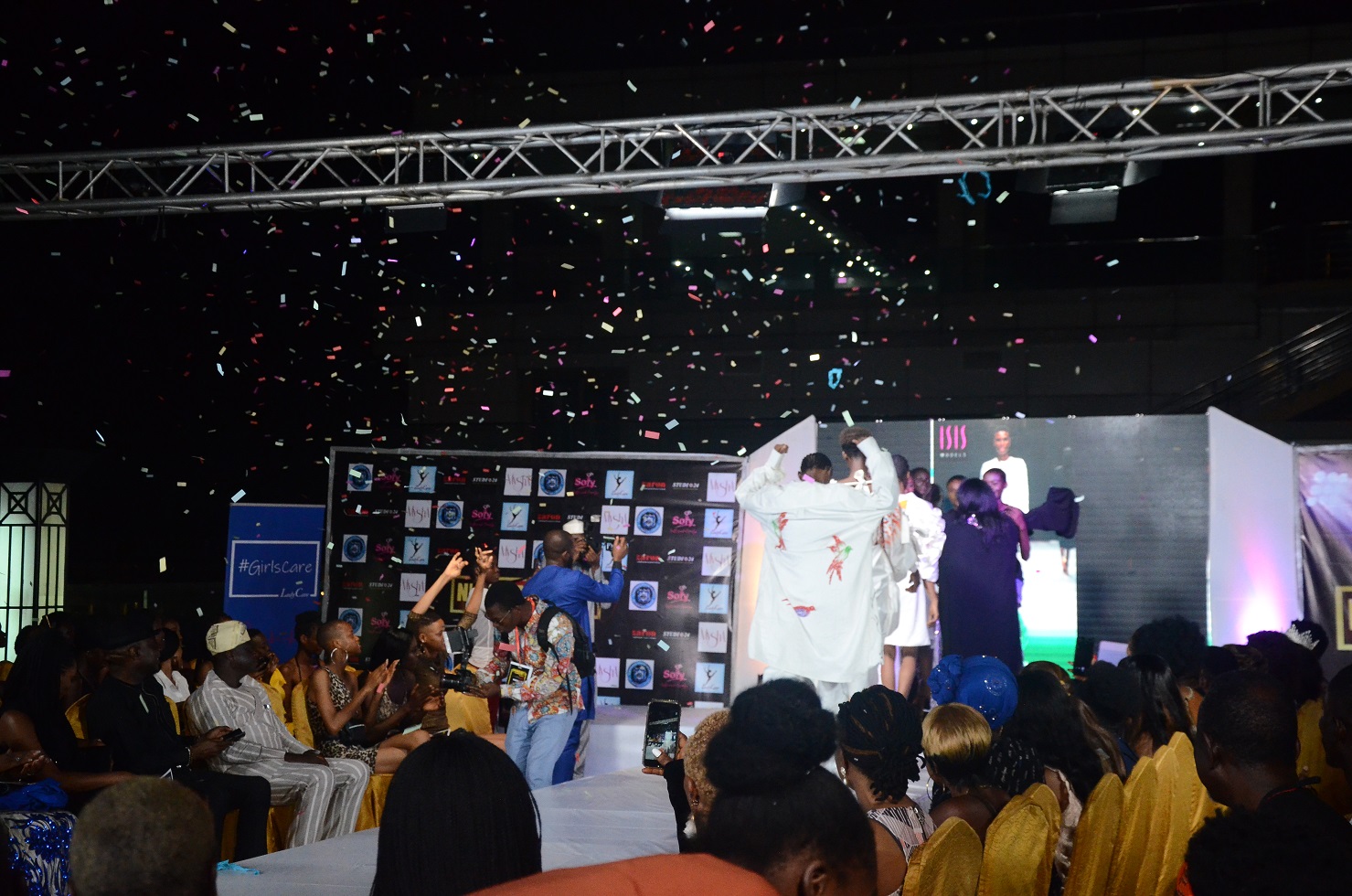 Nigeria's Next Super Model 2019 Grand Finale – Dolapo wins
The season 13 of the Africa's no 1 prestigious modeling competition rounded up yesterday with Dolapo winning the crown and claiming the big One Million Naira cheque by Studio24.
Nigeria's Next Super Model 2019 Winner: Dolapo
Top Five: Adeola, Aanu, Rita, Dolapo and Sarah.
And there goes the recipient of all the freebies that comes with winning Nigeria's Next Super Model. As announced by the organizer and founder, Joan Okorodudu… all the top 5 would be traveling out of the country for major shows and deals come 2020. The mother agency, ISIS Models Africa would be launching its office in London by January 2020… and this would definitely be directly beneficial to the winners, the top five, and other ones who have a good prospects in the modeling industry.
Joan Okorodudu mentioned in her speech that she is definitely not tribal in her selections of her winners and top 5.
"If you have what it takes, then you're the winner… if you're not good, you're not good".
"This is not a beauty pageant, it is a modeling competition. You might be beautiful and all that, but if you don't have the model structure… it is either you develop it or you're not chosen, simple".
She made these points as a disclaimer when she mentioned that some people seems to be complaining that she select mostly girls from the south region of the country. However, this insight into how she made her selection proves that Nigeria's Next Super Model is truly a prestigious modeling competition.