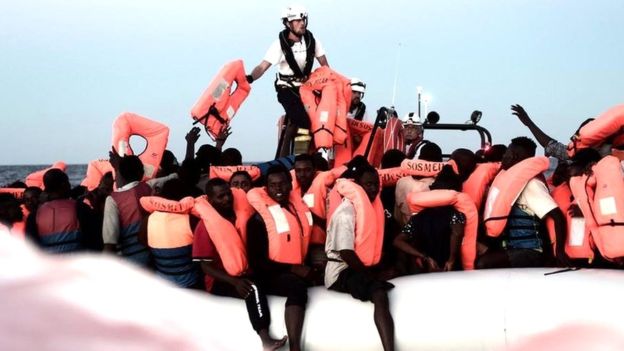 We'll be gathering together in Edmonds, WA, January 25 & 26, 2019, for the Rick Steves' Europe "Class of 2018" Tour Reunion, with hundreds of tour members and guides reconnecting with friends and celebrating travel. If you traveled with us on a tour in 2018, you're invited to join us for this fun-filled weekend. It's all free but space is limited — so sign up soon.
Reunion Parties
Friday, January 25 & Saturday, January 26
Join Rick, your guides, and tour buddies for two days of reunion parties and flat-out fun! Snack food and beverages will be provided. You'll have plenty of time to reconnect over scrapbooks, snacks, and drinks. (Registration required.)
Sign up for Tour Reunion parties
Welcome Reception
Friday, January 25
All 2018 tour alums are invited to kick off their reunion weekend at Rick's Welcome Reception. To accommodate everyone there are two identical receptions (early from 5:00 to 7:00 p.m., and late from 7:30 to 9:30 p.m.). Rick will share his favorite stories about Italy, Ireland, Scotland, France, Spain, and Greece, and light snacks and beverages will be served at both sessions. (Registration required.)
Sign up for the Welcome Reception
Test Drive a Tour Guide™
Saturday, January 26
On Saturday, you'll have the opportunity to learn more about our 2019 tour itineraries at the day's "Test Drive a Tour Guide" slideshow presentations. Plus Rick will present his "An Irreverent History of Rick Steves' Europe" on Saturday evening. (Registration required.)
Sign up for Test Drive a Tour Guide™ classes
Tour Q&A
Saturday, January 26
Our guides and tour staff will be available all day to answer your questions about 2019 tours at our Tour Information Center located in the lobby of the Edmonds Center for the Arts. (No registration required.)
Make It a Weekend!
Just 14 miles north of downtown Seattle, the charming waterfront town of Edmonds is a great place for a weekend stay.. See below for hotel suggestions.