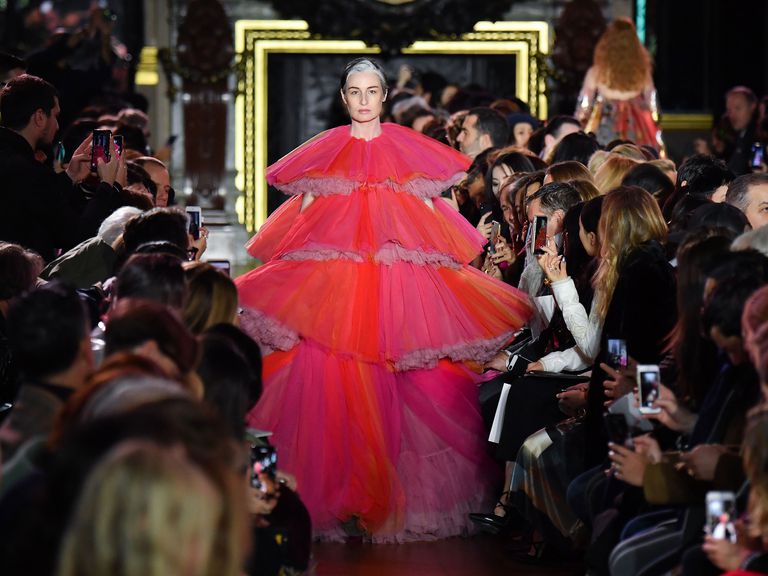 The supermodel Erun O'Connor is expecting her second child very soon
Erin O'Connor MBE is an English model, 40 years from Priscilla's Model Management. Heavily pregnant with her second child with her partner Steve Gibson, she took to the catwalk during Couture Fashion Week in Paris this morning. The supermodel wore an enormous pink tulle gown by Schiaparelli as she walked in the house's spring/summer 2019 couture show.
O'Connor took to Instagram to share pictures of the occasion and revealed that this was her "last hurrah" before she gives birth to her new baby.
The pink dress she wore was made up of four oversized tiers, making it almost impossible to tell that she was pregnant underneath. It was also impossible to see which shoes she was wearing, meaning that she could keep it very comfortable in Converse boots, as she later revealed on her Instagram account.