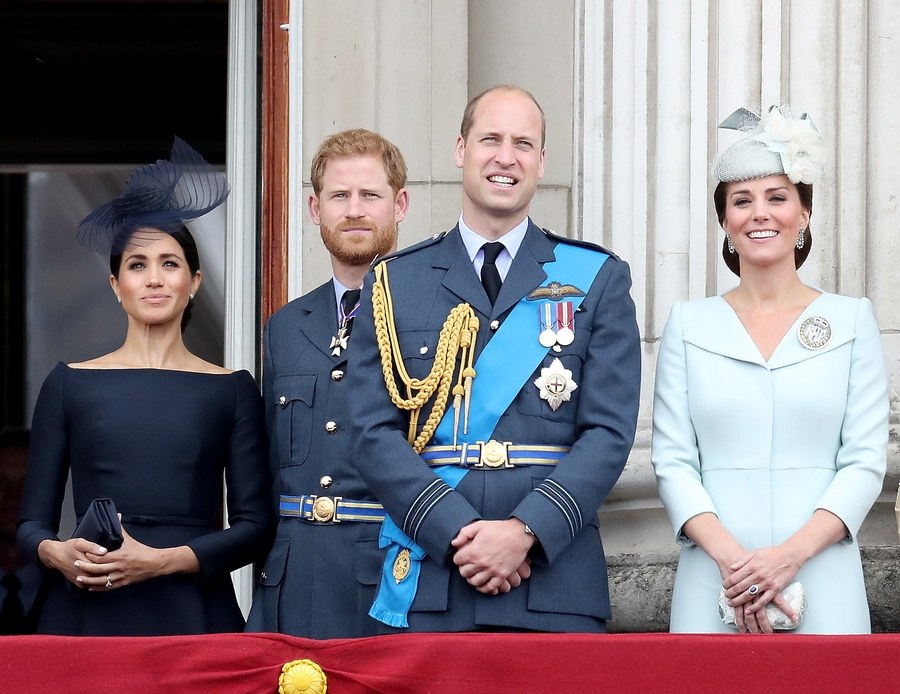 The Young Royals Halloween Group 2018
Let 2018's royal mania continue, this time for Halloween. To channel your inner Duchess, have some fun with fascinators, or opt for a suit and sash for the princes' looks. For a bigger group, bring George and Charlotte (arguably two of the best dressed royals of all) into the mix. There's a new squad in town when it comes to the royal family—and they're more fashionable than ever.
The Addams Family
There are few group looks more authentic to Halloween than the Addams Family. Whether you're a Morticia, a Wednesday, or even an Uncle Fester, there's a deep black look for you.