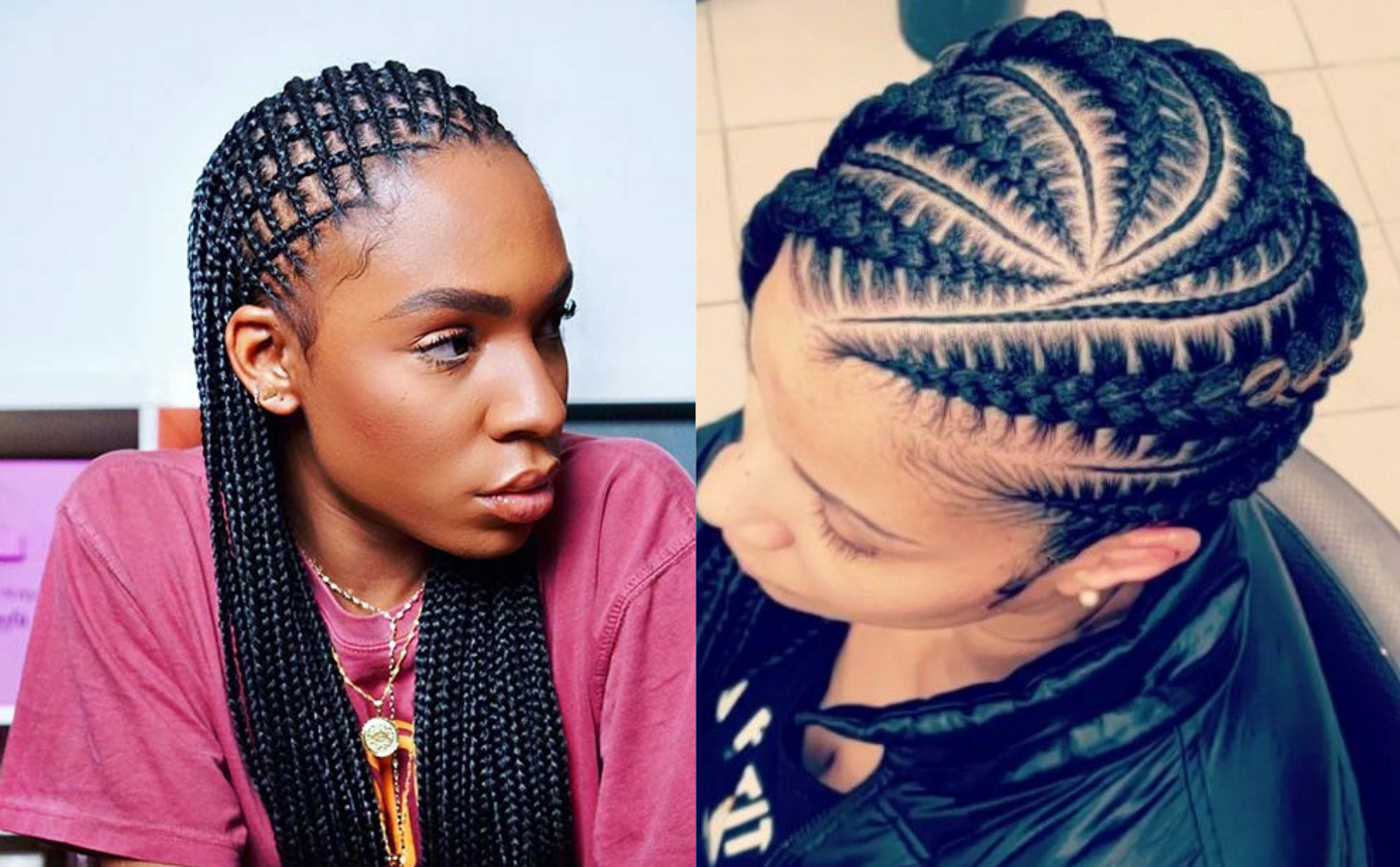 #1: Criss-Cross Goddess Braids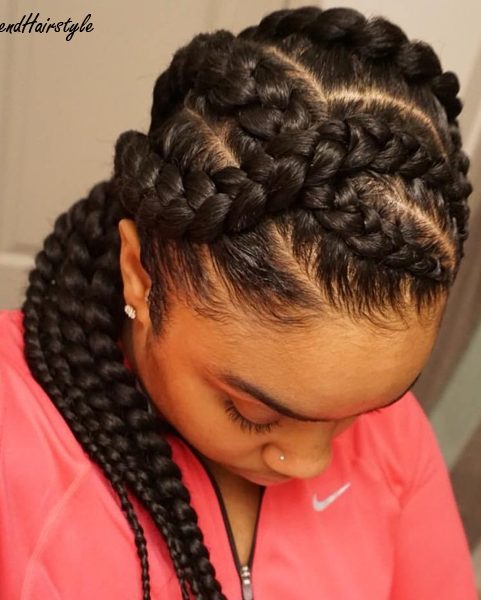 Chunky cornrow braids, referred to as goddess braids, are perfect for days when you want to give your hair a break or when you are going on a beach vacation and would rather not worry about styling your strands every morning. The great thing about the braids of this size is that they don't take too long to do and are easy to take out.
#2: Dynamic Side-Swept Cornrows
Braided looks are so popular amongst African Americans because of how they protect the hair. Once the hair is in the braid, it is free of heat and manipulation for weeks on end. Plus, it's really cute and there are endless designs to express yourself.
#3: Asymmetrical Goddess Braids
Mix plaits of different sizes into braid hairstyles to create texture and dimension. Combining chunky and thin braids is unexpected. It's also a lot more exciting than regular plaits. The unique parts keep the hairdo fresh and fun. Add beads or gold cuffs for the final touch of personalization.
#4: Long Chunky Black Braids
Chunky box braids are totally in style. With alternating thin braids, the hairdo feels very hot. What makes extensions so priceless is how you can experiment with volume and length. You can style your hair in ways your natural locks wouldn't allow.
#5: Feed-In Braids
The benefit of the feed-in method is that it makes cornrow hairstyles look more natural and less bulky by creating a narrow and flat point at the hairline. This also creates less tension and protects the edges. This method of braiding can be done at any African hair braiding salon.
#6: Braided Ponytail
As wonderful as braids can be to create interesting protective styles, braiding hair can sometimes feel heavy when it comes to hairstyles with individual plaits. A cornrow ponytail is great for a casual updo that won't pull on your edges.
#7: Cornrows Enclosed by Headband Braid
Have fun with your protective styles like this halo braid. All of your ends will be tucked away, so you won't have to worry about breakage. To make a hairstyle like this last, make sure to wrap your hair with a satin scarf every night or use a bonnet.
#8: Curly Mohawk with Flat Twisted Sides
Instead of shaving your tresses for a mohawk, experiment with different braid styles. You get to keep your length, and still show off your edgy side. To refresh the curls in the AM, go to bed the night before with your ends in two-strand twists. When you take them out, your hair will fall into that luscious mane.
#9: Thin Black Box Braids with Burgundy Highlights
Not everyone likes dyeing their hair because the bleach can be very damaging to African-American tresses. That's why box braids are so awesome. Pick colored extensions for a bright pop, just like highlights mixed into your real hair. It adds an extra element of fun, as you can see in the picture.
#10: Box Braids and Cornrows Mohawk
Make the mohawk yours with braids, braids and more braids. Braid the top of the style together so it creates a pompadour. Then, let the rest hang loose. You will get some major height out of this coif. This is a refined take on the classic punk-inspired hairstyle.