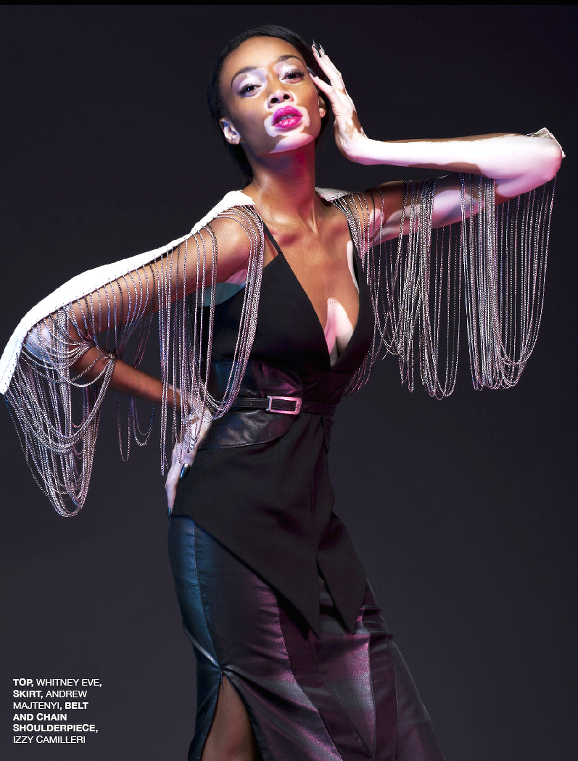 VITILIGO MODEL CHALLENGES REAL BEAUTY
What is beauty now? It's a hot topic and no-one really knows the answer. But, what we do know is that our perceptions of beauty are constantly being challenged, now more than ever before. Cue, Chantelle Brown-Young, a.k.a 'Winnie Harlow', the 19-year-old aspiring model who plans to take the fashion world by storm.
Winnie has a skin condition called Vitiligo causing patches of depigmentation. One of 14 models in the running, Winnie's presence in the competition challenges the boundaries of model potential, encouraging unconventional beauty and asking us to rethink the very concept of beauty. On Instagram she describes herself as a 'vitiligo spokesmodel' and her feed of photos is testimony to her desire to change others with the condition's sense of self.
After being diagnosed at the age of four, Winnie was the victim of bullying, often being called 'zebra' and 'cow'. Previously plagued by suicidal thoughts, she moved from California to Canada for a fresh start and new beginnings.
She stated in her pitch video, 'I want to be America's Next Top Model because it's a lifelong dream. I am the underdog and I want to prove that one can follow one's dreams despite all the flaws and setbacks.'
Winnie first spoke out about her condition in an inspiring YouTube video entitled, 'Vitiligo: A Skin Condition not a Life Changer', with the hopes of spreading awareness. She stated, 'We have nothing different about ourselves. It's just skin… people have black skin, people have brown skin. I have both.'
Locally, our very own albino model Thando Hopa has been challenging the mainstream advocating a revised take on beauty. She is also the face of Gert-Johan Coetzee's designer collection.